You must be logged in to post comments on this site - please either log in or if you are not registered click
here
to signup
Jackboots
12 Jul : 21:36

We seem to have the weed back on the water for the next week or so, sorry gentlemen
Jackboots
29 Apr : 19:52

Whoop's the JEP think we are the dissolved jersey model bloat club Hahahaha!!! Sorry boys
Jackboots
24 Apr : 08:36

A few spots of rain this weekend but that will not stop us , on the water from 1.30 ish, pop along and join in the fun!!
Jackboots
11 Apr : 22:27

Sail and Scale this coming Saturday 16th from 12 til 4.30 weather permitting.
Jackboots
01 Apr : 15:10

Sail and scale Saturday 2nd April and Sunday 3rd we will have some of the fast boats on the water.
Jackboots
19 Mar : 22:08

2016 boat show and were back on the water
Jackboots
12 Mar : 12:34

Good news for RC Boat owners coming soon, Watch this space !!
Jackboots
19 Jan : 22:56

New toys on the way again at last and should be here for next weekend 30th fingers crossed.
Jackboots
19 Sep : 14:47

A good day for the yachts today with light winds and three boats on the water. Looking forward to tomorrow and the fast boats. 1.30 ish
Jackboots
09 Sep : 16:55

This Saturday, you me Sam what time ?? members pop down and have a go!!! watch this space.
Meeting at 12 o'clock
Posted by Jackboots
Another one of the Oriental race teams boats was t[more ...]
09 May : 14:33
Posted by Jackboots
3 great pictures taken by Mia Harvey
09 May : 14:23
Posted by Jackboots
09 May : 14:20
Posted by Jackboots
Another of the great looking and very fast Cat's o[more ...]
09 May : 14:18
Posted by Jackboots
Sammy had a car full of boats this weekend and we [more ...]
06 May : 13:00
Posted by Jackboots
Tyler and Nick brought along the Joysway Bullet an[more ...]
05 May : 11:43
Posted by Jackboots
Young Andrew Harvey was having a great couple of d[more ...]
05 May : 11:28
Posted by Jackboots
The big old Desperado was flying on the slightly c[more ...]
05 May : 11:05
Posted by Jackboots
We had to share our pontoon with this beautiful se[more ...]
03 May : 15:09
Posted by Jackboots
After finding out that the reason for the interfer[more ...]
03 May : 15:01
Front Page
Jackboots
, Tuesday 03 May 2016 - 13:27:00 //
comment: 0
jerseymodelboats.com
The oldest RC Boat Group on the Island
Encouraging the young to join in the fun
Follow us at

JMBC jerseymodelboats

our face book page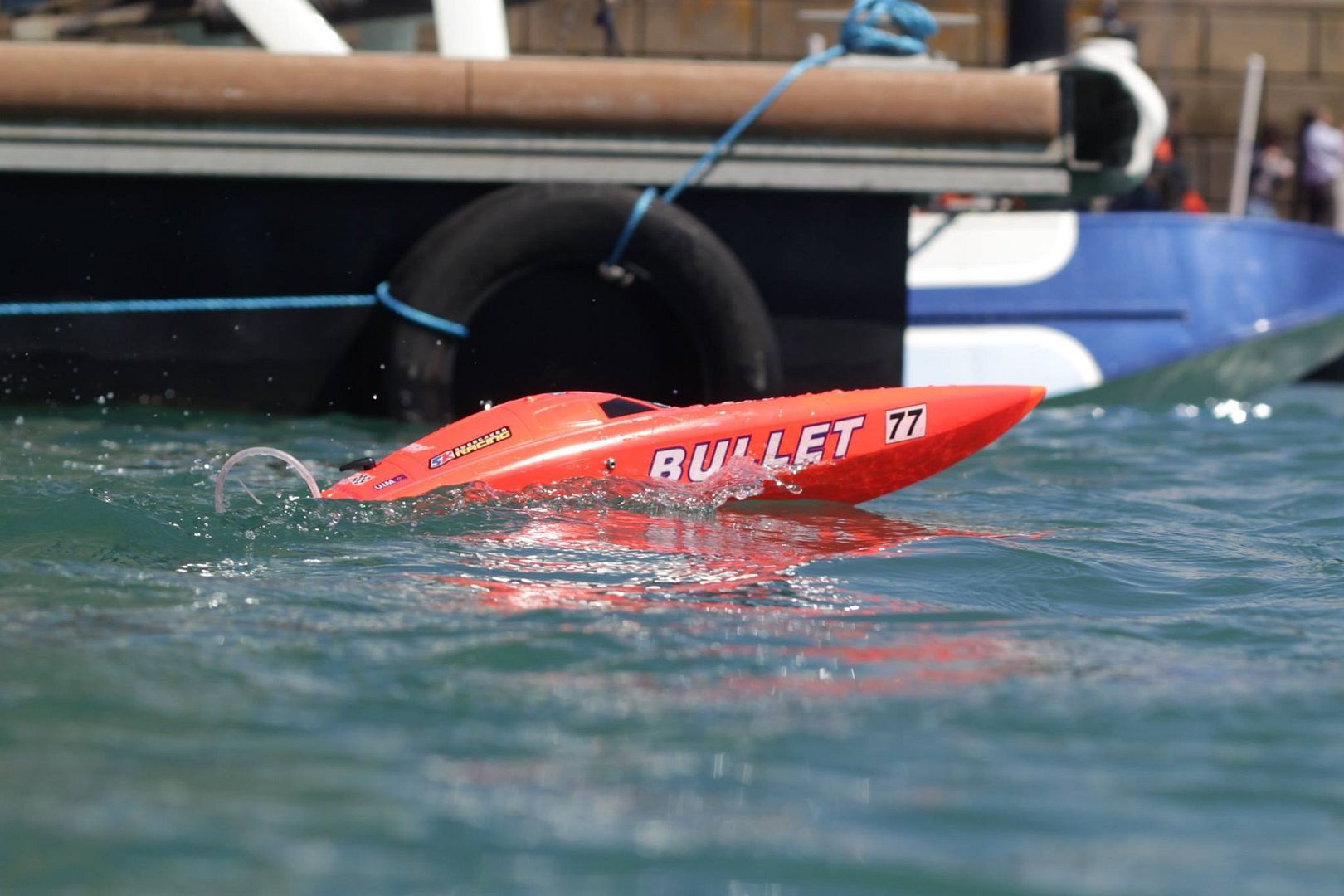 JMBC since 2004, St Peters Valley (Since 2008), Jersey Channel Islands
Contact lancegallichan@gmail.com for any information
Jackboots
, Thursday 29 September 2016 - 11:40:28 //
comment: 0
This year has been great for JMBC jerseymodelboats.com for new members, we have the Hart family, Libby, Charlie, and Gerry, we have Graham Houillebecq , and Nick and young Tyler Kean.
With the Jersey model boat club no longer running and the Jersey Model Tug and Scale Boat Association limited to slow boats and no children it makes jersey model boats .com the oldest and largest rc boat group on the Island of Jersey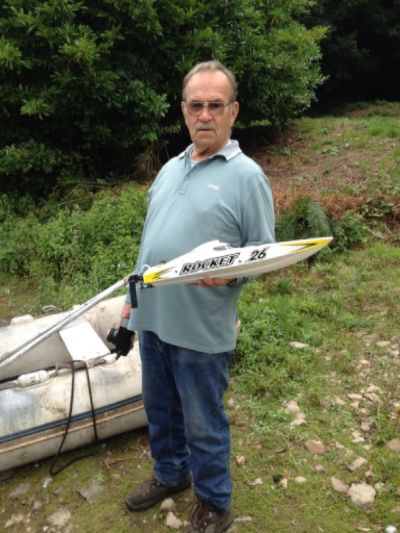 Graham Houiellebecq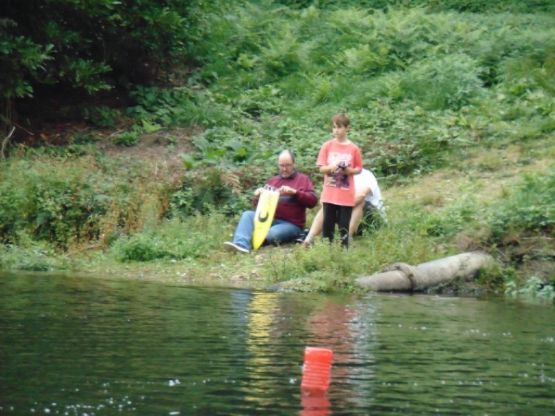 young Charlie Hart watching his Revolt fe ,his first ever rc boat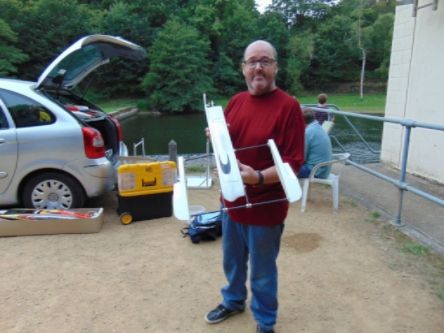 A gaggle of Genesis's
Jackboots
, Wednesday 27 April 2016 - 14:56:51 //
comment: 0

JMBC jerseymodelboats added 21 new photos.
Yesterday at 12:23pm ·
This week in sunny Jersey we were quite busy with the fast and the furious. We had the rare occasion of three Hobby king Genesis on the water at the same time and having good fast fun without any damage to the boats, Michael Harvey and Liam Font were on the ball and I was just staying in front as mine is a not standard, we also had Sammy's TFL Hor Rocket 25" for very close company. Tyler Kean had his Scott Free on the water as well as the little FT012, Graham Houiellbecq with his new Blue Mania brushless which had a few small niggling problem that will be sorted soon, I had the big old Desperado flying today with Liam and Michael in close company with their two Genesis. A great day was had by all and we are now looking forward to racing in Port of Jersey St Helier Harbour for second time in history for RC boat at the Barclays Jersey Boat Show 2016, so watch this space!! Here are a couple of pictures of the boats we had on our reservoir last Sunday. Thanks to Sammy, Liam , Nick, Tyler, Charlie , Andrew, Michael, Graham, sorry if i missed anyone.


A Great Weekend for JMBC
Jackboots
, Monday 18 April 2016 - 12:33:37 //
comment: 0
Sunday was the turn of the fast boats and they turned up in numbers, Genesis, Revolt 30s , Hor 25" Rockets ,two Little Peppers a couple of small Ft012's ,Libero ,Blue Mania, and the Offshore Scott Free and more. The sun came out for us to day and the fun started from the beginning with plenty of flips and same great racing among the younger members JMBC, Sammy and I had at least a couple of laps with the Little Peppers before Sam flipped, Tyler and young Charlie were busy with the Blue Mania and the Scott Free while young Libby was getting to grips with the Little Rivos, Liam had both the Genesis and Revolt on the with both going well and with Michael Harvey with us next week should see some good runs with the 3 Genesis we have in the group. Sammy's Rocket and the big Desperado prove to be the boats to watch as the speeds were getting silly fast and the reservoir was not quite big enough to go on full throttle for to long. Hopefully a couple of clips of the weekend to follow. Many thanks to Nick and Tyler, Charlie, Jerry and Libby, Liam, Sammy, Graham, Seb and Chris and any one I have forgotten for making it a great weekend for Jersey Model Boats (2004)
Sailing
Jackboots
, Friday 01 April 2016 - 15:06:17 //
comment: 0
We will be out on the water for the first time in 2016 with the yachts, Sail and Scale will be from 12 o'clock probably 3-4 depending on how much fun we are having!! We will also be on the water Sunday 3rd from 1.30 and you are welcome to pop down and have a go with the boats!!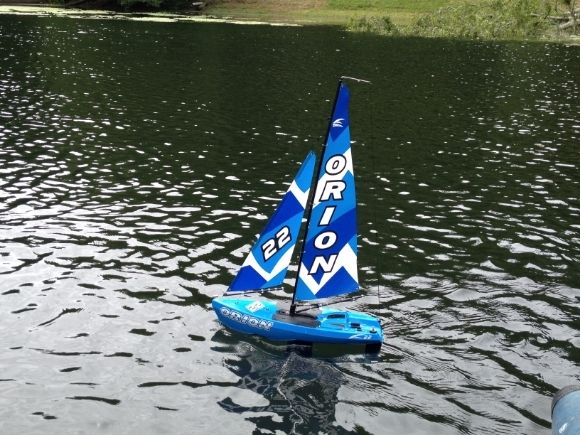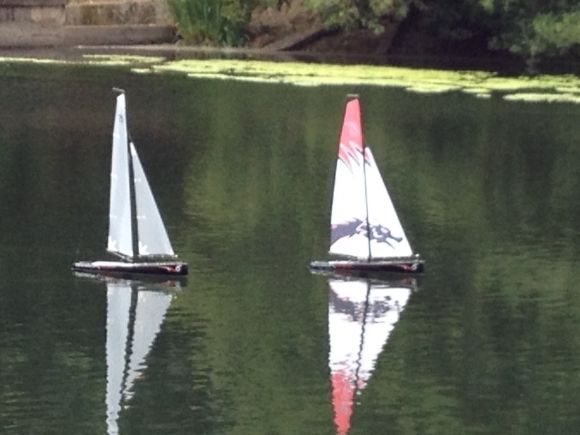 Barcleys Jersey Boat show 2016
Jackboots
, Saturday 19 March 2016 - 20:46:19 //
comment: 0
We have been asked to demonstrate our boats again at the Barcleys Jersey Boat Show 2016
After last years fun it will be good to let the boats fly in St Helier Harbour arena.
Saturday 30th April-2nd May




If you enjoyed last year then come again 2016

Jackboots
, Saturday 12 March 2016 - 12:23:58 //
comment: 0
We will have lots of boats on the water this weekend so pop down and join in the fun.




Good news for RC boat owners coming soon as a Jersey attraction opens their water to the public for the first time,watch this space!!


Any information you can contact me on 07797-776-137 or at

lancegallichan@gmail.com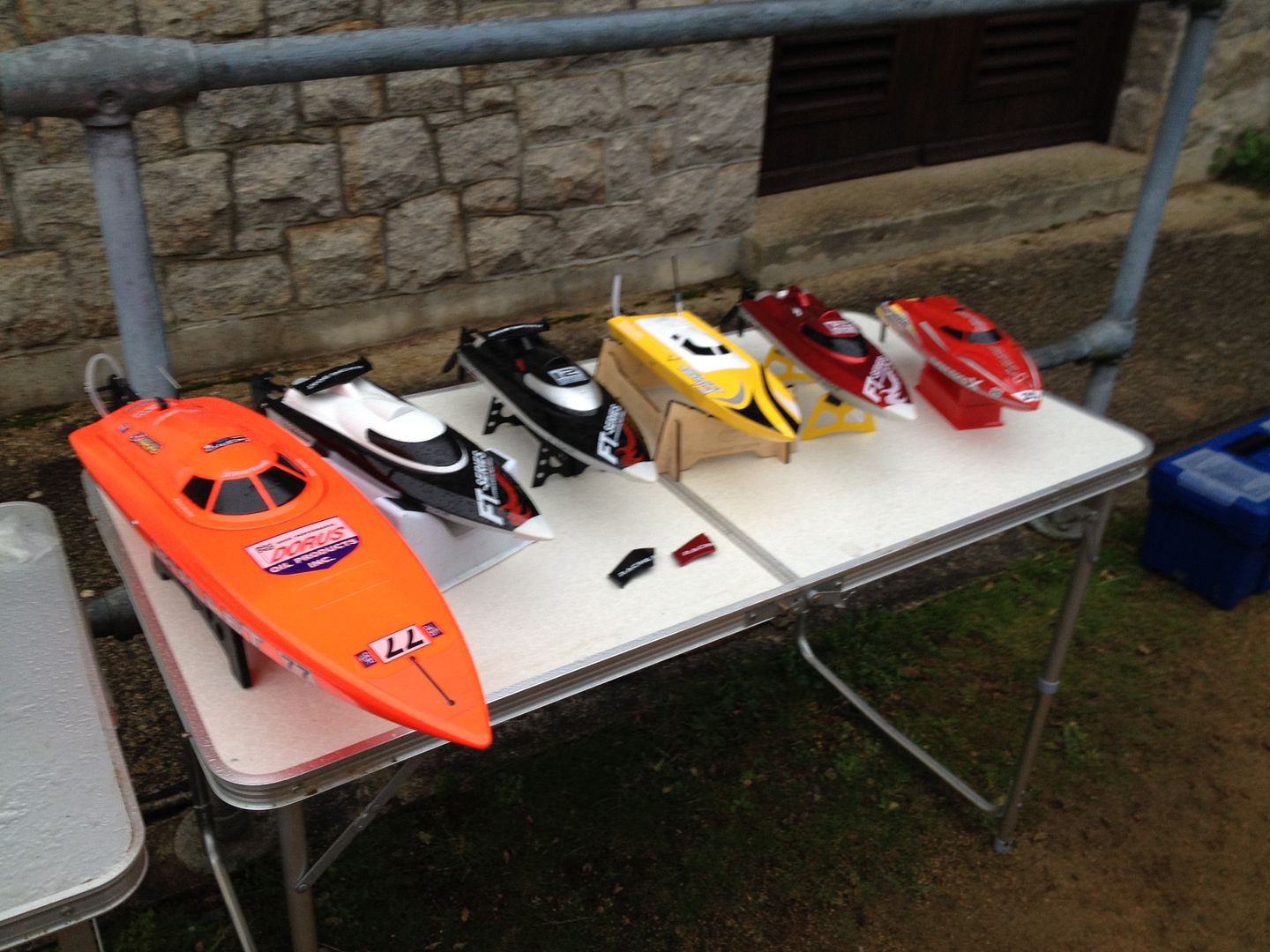 Joys way fun
Jackboots
, Tuesday 09 February 2016 - 12:48:50 //
comment: 0
Joys way fun for all on Sunday 7th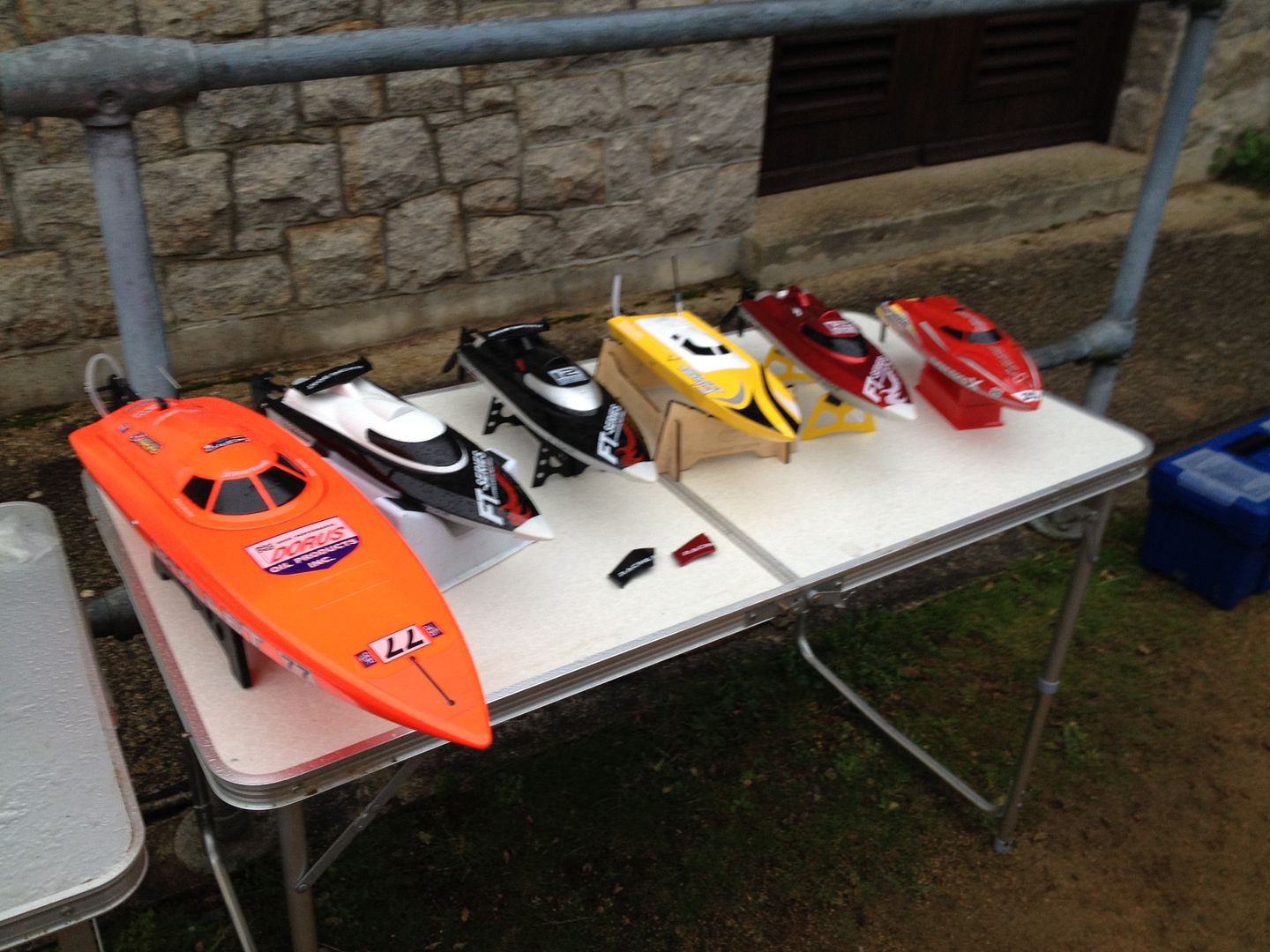 Check out the forums for all the latest news
2016
Jackboots
, Tuesday 12 January 2016 - 13:01:41 //
comment: 0
The new 2016 forum will be up and running soon after a great first weekend for jerseymodelboats.com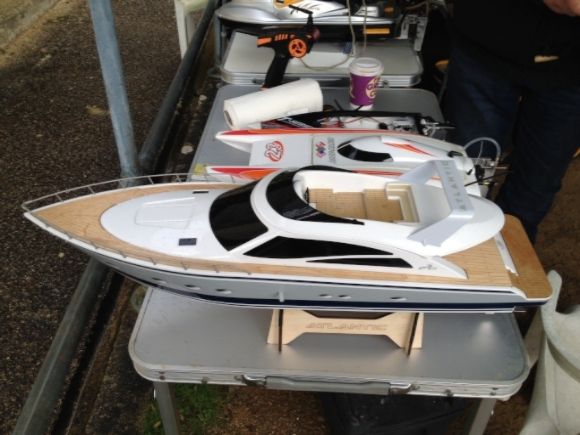 Cajun Commander
Jackboots
, Thursday 31 December 2015 - 18:40:12 //
comment: 0
Young Tyler Pogs with his new Cajun Commander turned up on the water last weekend to give it a run. We managed to catch it on video for a couple of minutes, Jeff Stratford also has a Cajun Commander so they might get quite popular on the rock in 2016.